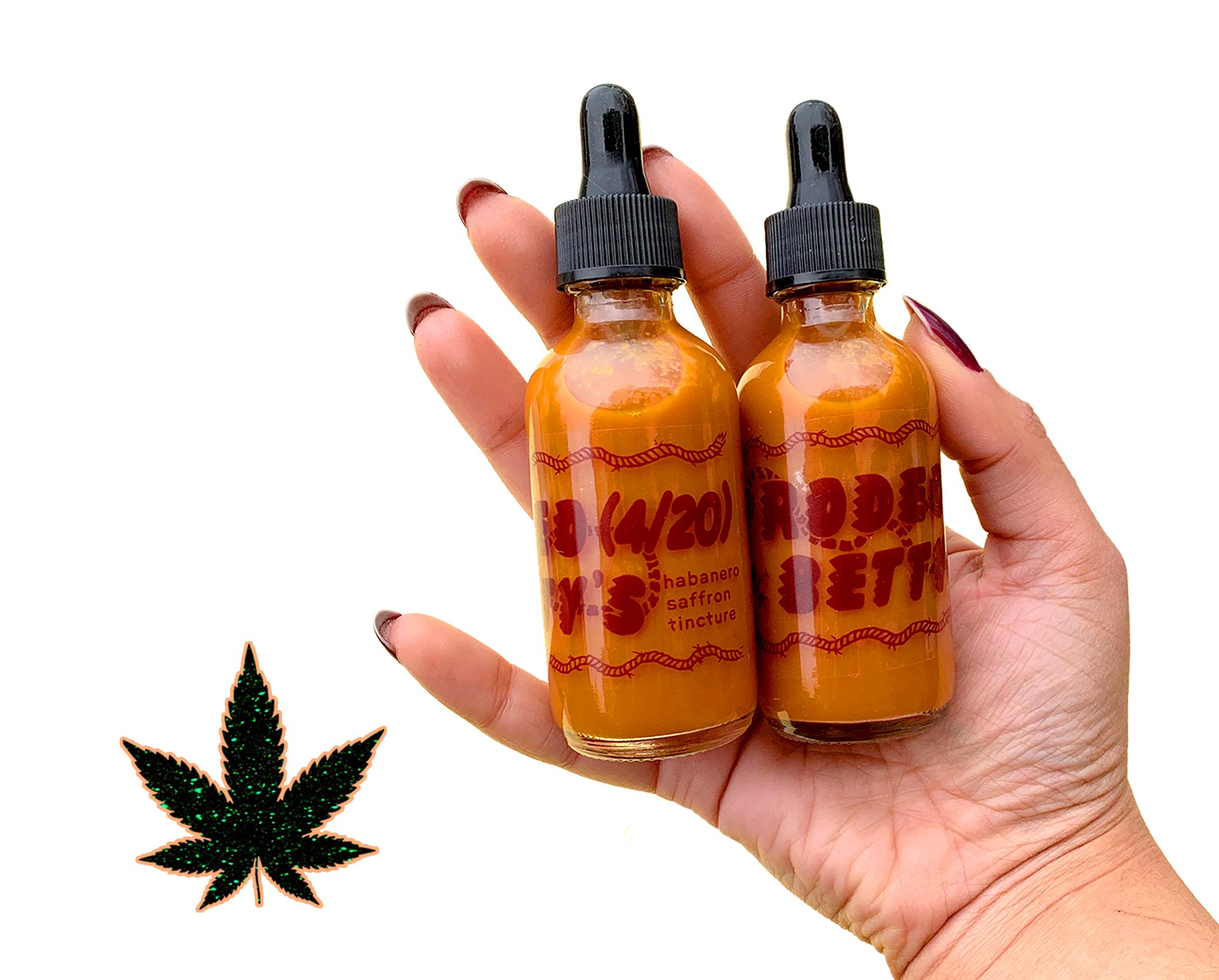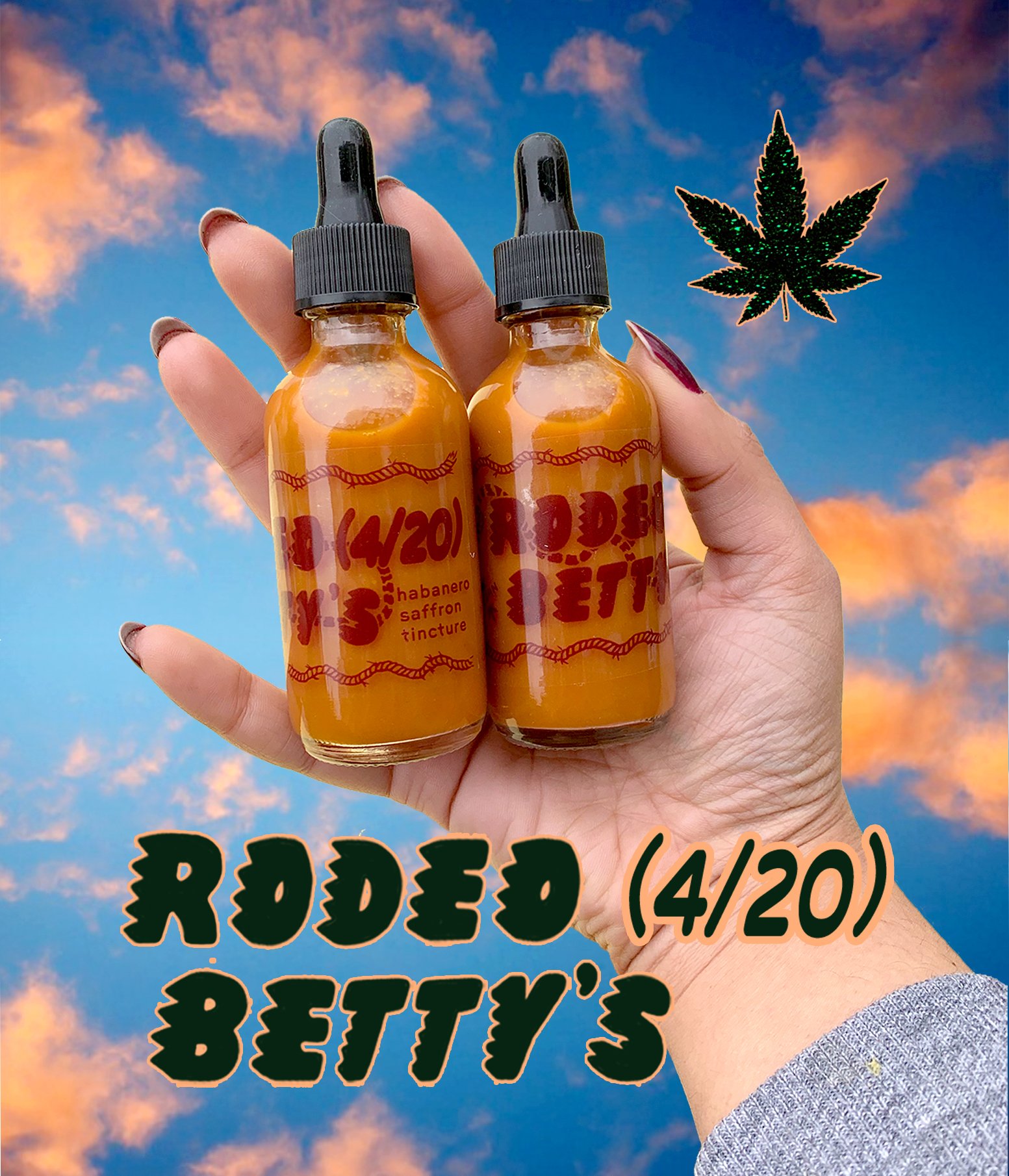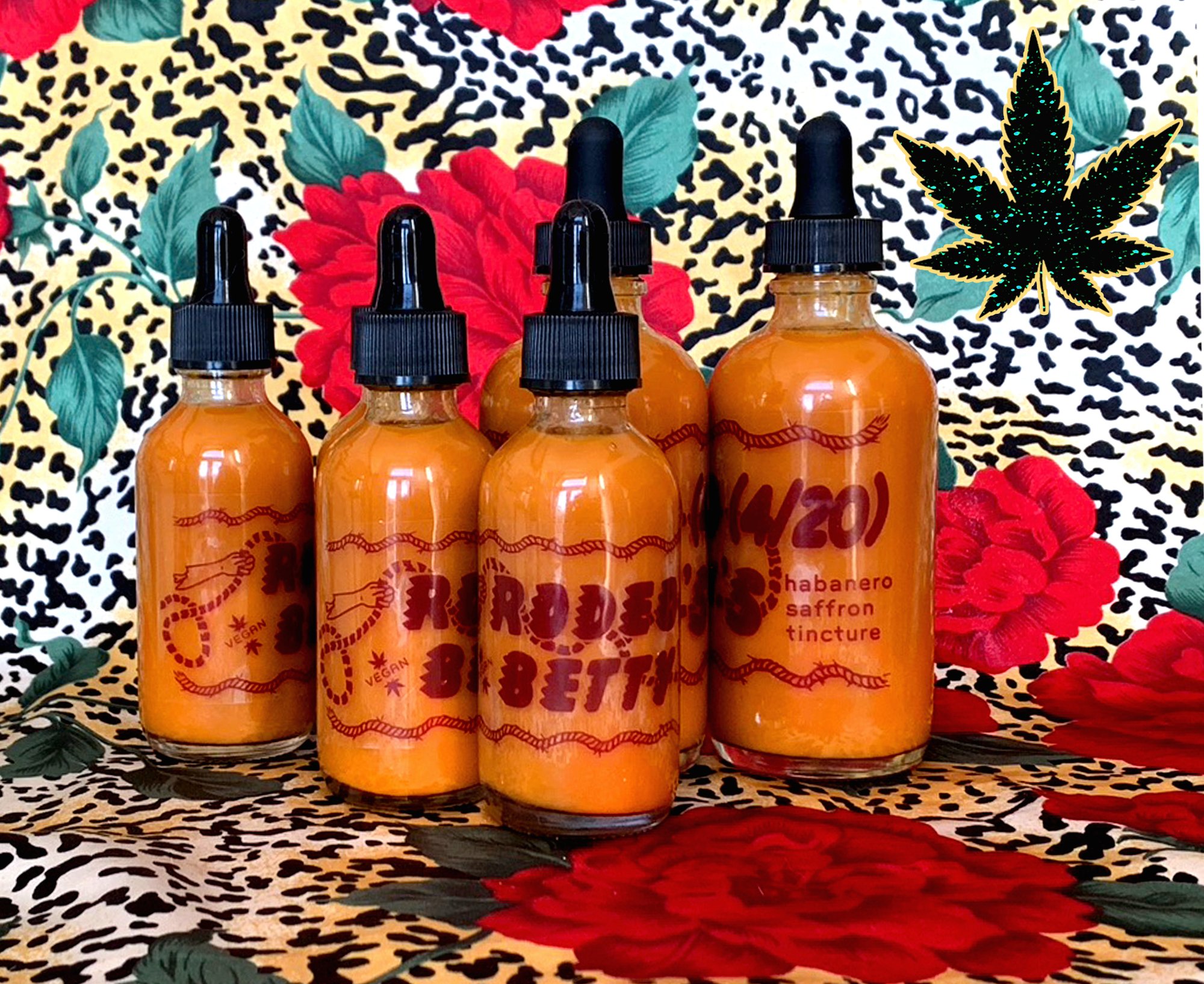 rodeo betty's 4/20 habanero saffron tincture
each 2 oz bottle contains roughly 180-200 mg of THC from a hybrid strain; effectiveness ("""""dankness""""") depends on personal tolerance levels. I (lite-weight) personally feel the effects after 1 ml full dropper. The high heat of the habanero peppers and mellow cannabis flavor complement the subtle sweetness of the apple cider vinegar base. the saffron, sourced from a semi-recent trip to India, adds a rich color and subtle floral scent.
gluten free + vegan!
price includes shipping