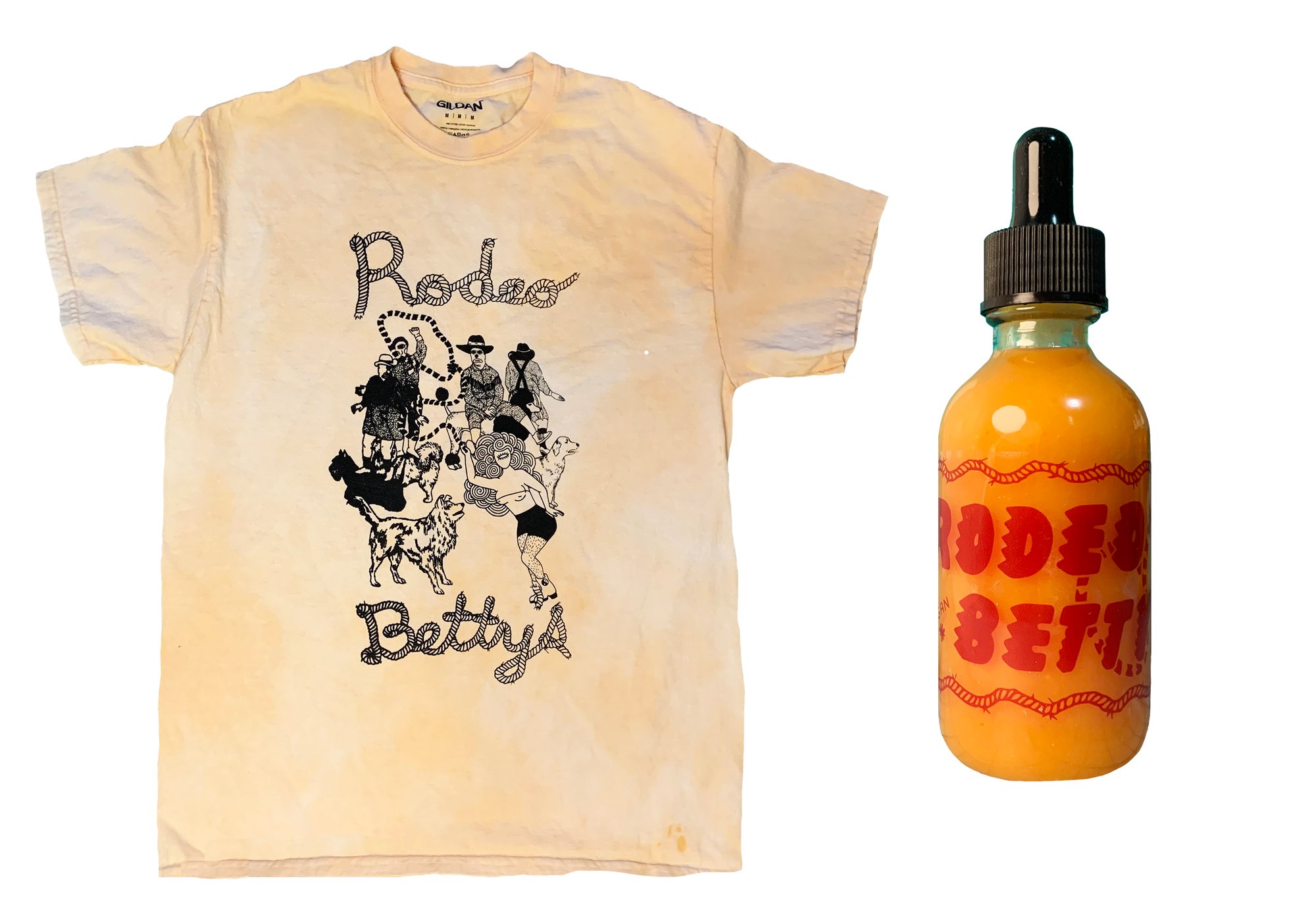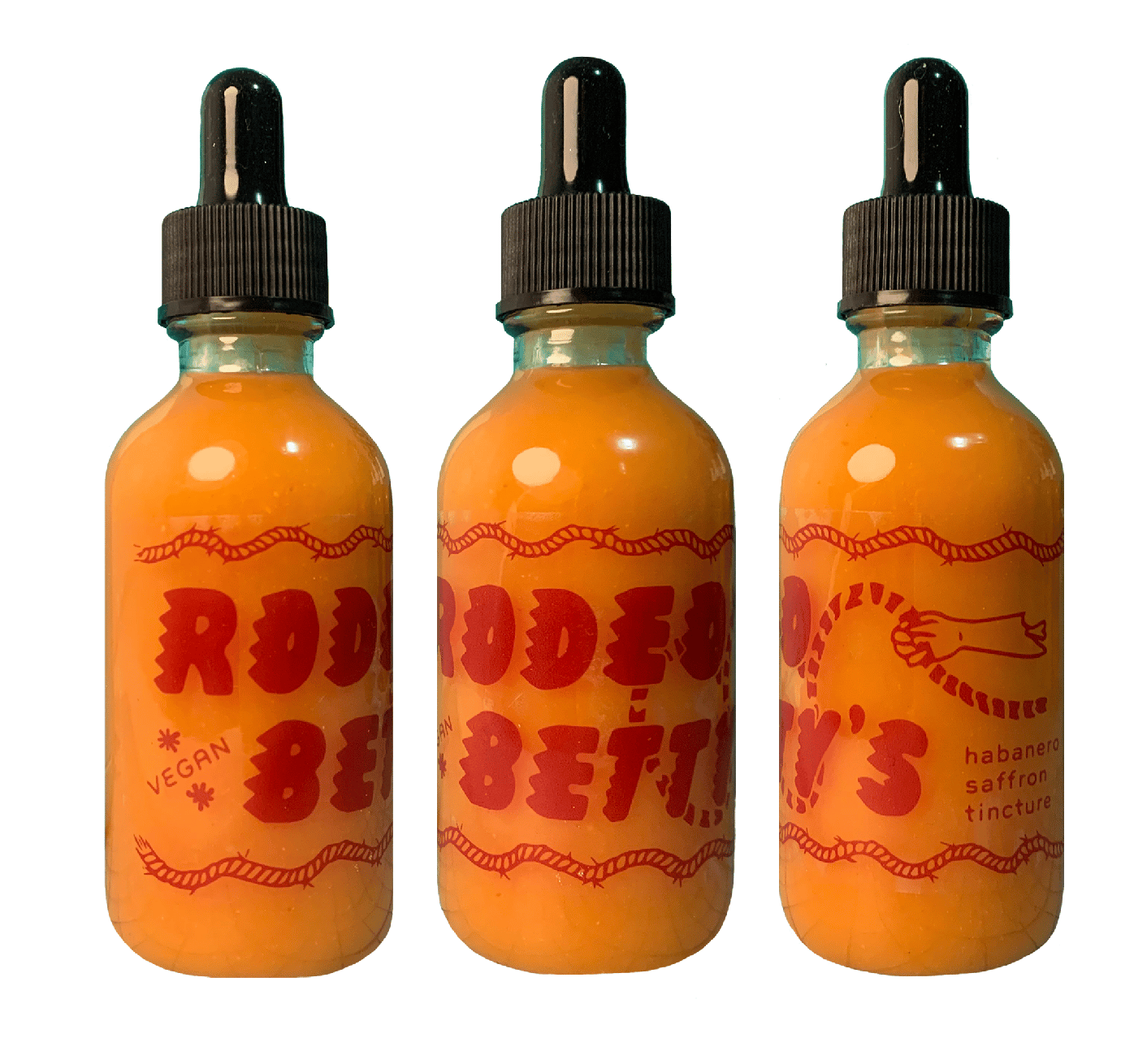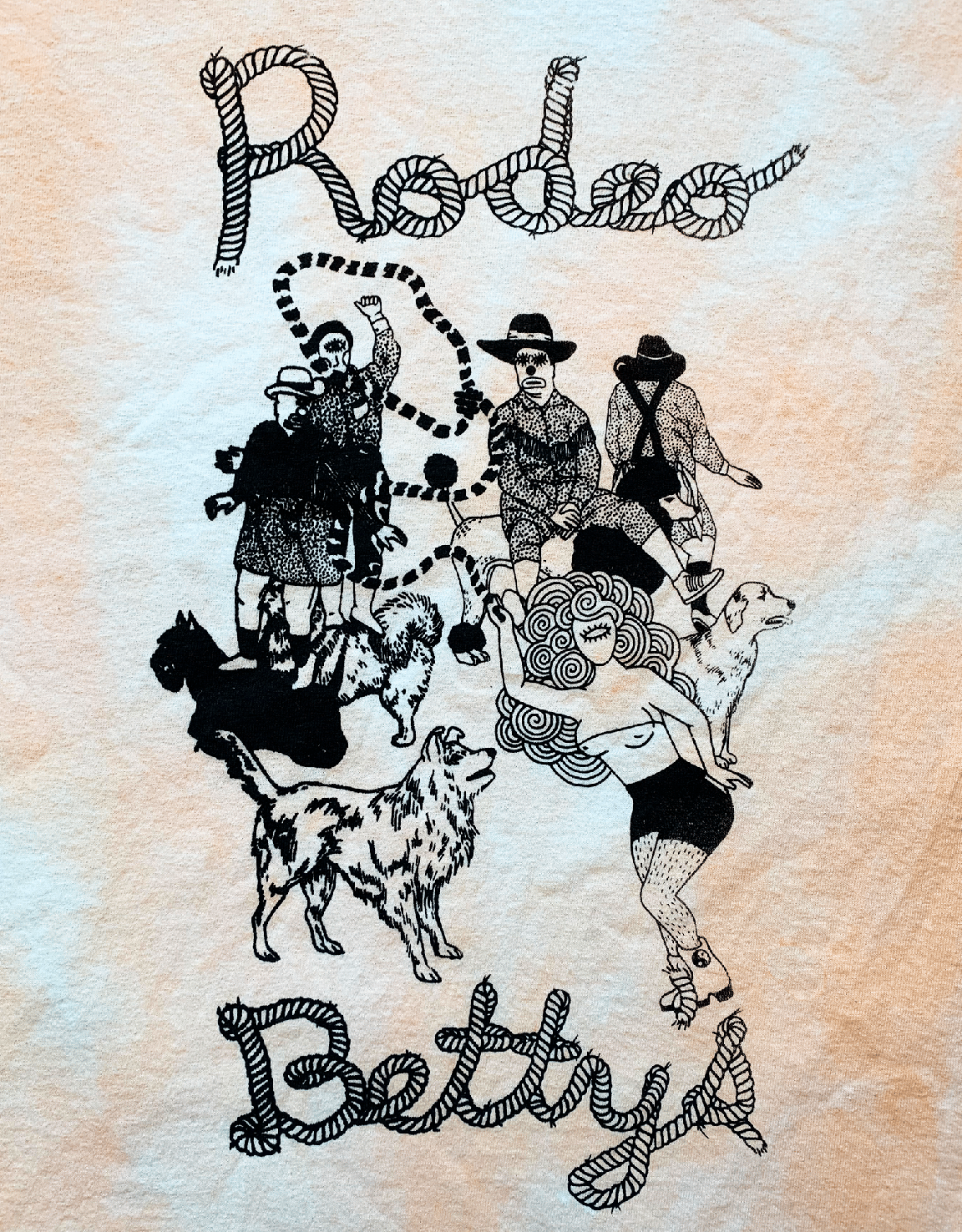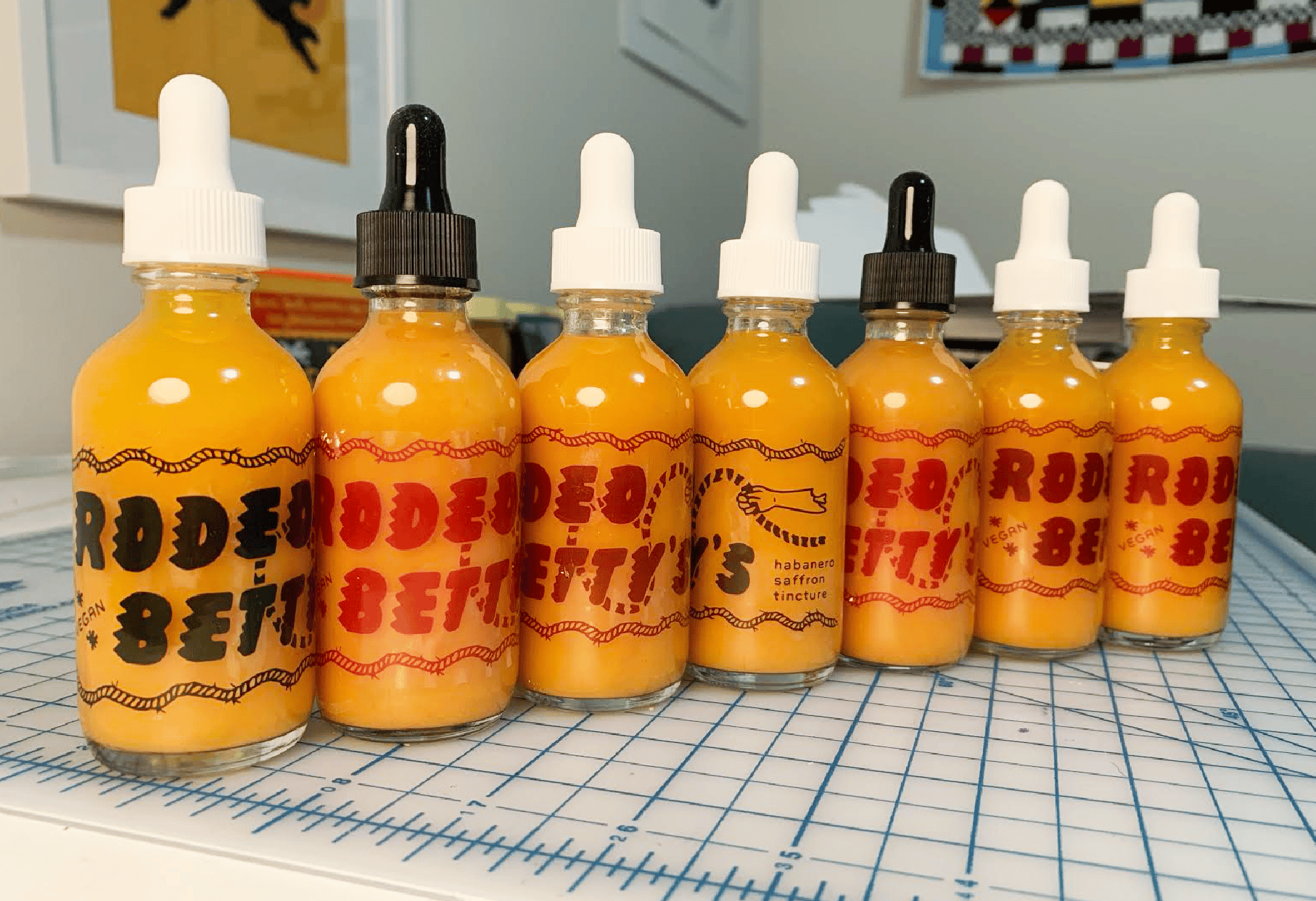 rodeo betty's shirt + hot sauce
small batch (vegan) habanero saffron hot sauce in 2 oz dropper bottles, sold with a screenprinted rodeo betty shirt. the sauce is made primarily with habanero peppers, and sweetened with an apple cider vinegar base. the saffron, sourced from a recent trip to India, adds a warm saturation and subtle floral scent. the bottles are reusable, and labeled in various shades of red, with either a white or black top.
all shirts are dyed in a combination of habanero and gochujang sauce, creating a highly varied marbled finish. all shirts were thrifted in an effort to reuse and reduce waste, so sizing is generally unisex but some slight differences between shirts may occur. the coloring shouldn't bleed, but just in case, wash alone or with dark colors.
note: there are trace amounts of beer in the recipe, so those who are gluten intolerant should abstain